Hi MIsha! Can you tell us who you are and what do you do?
I am Misha Goodwin and I am an artist. I am engaged in contemporary art, namely a variety of practices, installations, public art or street art.
I am also the curator of two artist-run spaces ––one in Moscow - IP Vinogradov, one in Voronezh – DAIPYAT.
When did you first realize you wanted to become an artist?
I used to do more craft work at first (graphic art, street art) and also worked as a designer. At some point I wanted to push the boundaries of what I was doing, because I felt certain limitations in these applied fields.
I have also felt that I want to institutionalize the artistic process, to involve myself in it in a more professional manner –– to be more integrated into what is called art.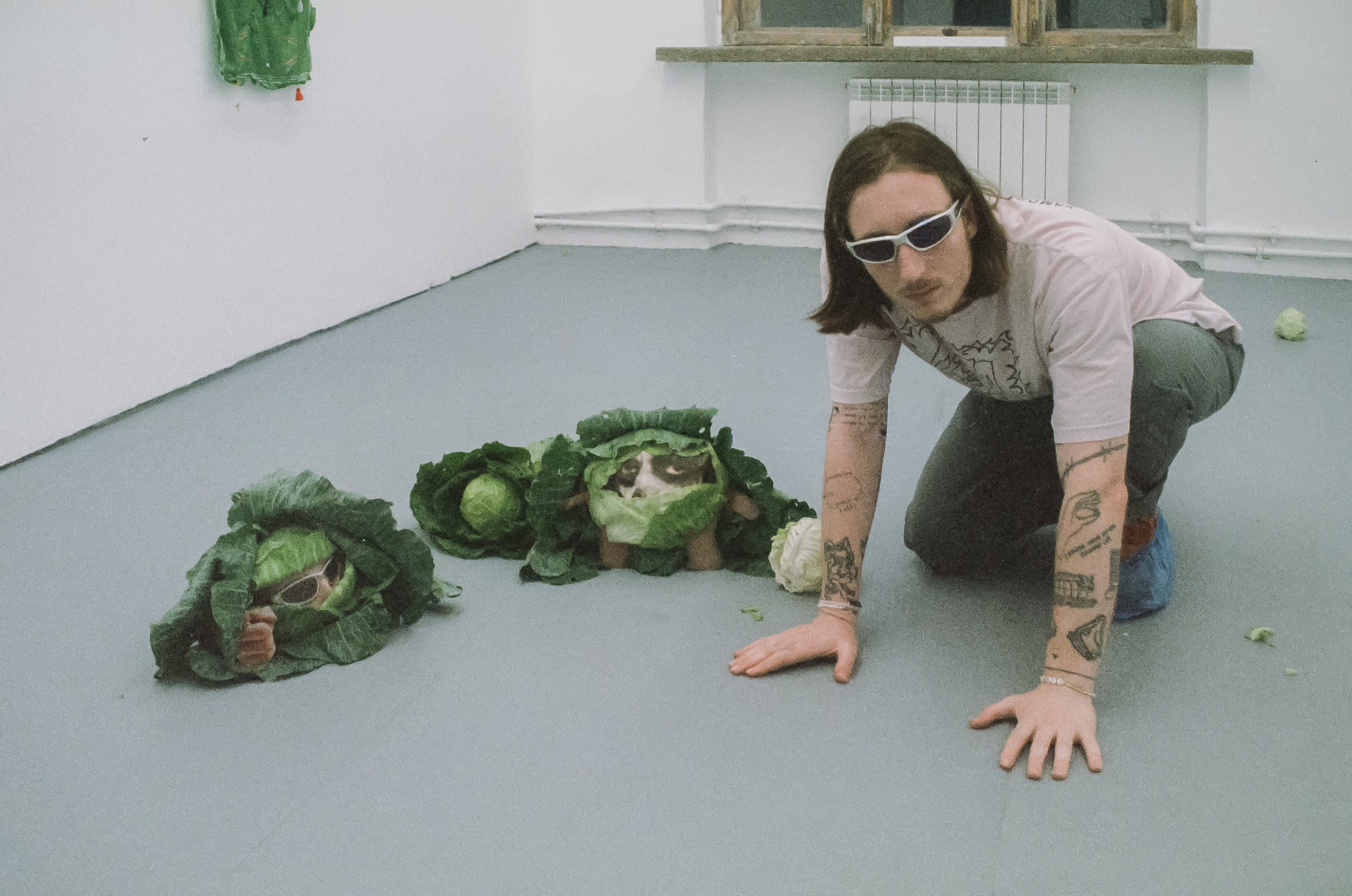 Tell us a bit about how do you work?
I could probably distinguish two ways - the first is more conceptual - when an idea is taken from research, taken from some idea or concept.
The second way is more practical - when the basis is to work with material, texture. Different approaches prevail in my different works.
How has your practice changed over time?
I think it changes all the time: I had a research around minimalism and references to American sculptors, then I was interested in Post-internet, and eventually this art of mine became more complex, and I didn't give up working with digital culture themes, but my approach became more sophisticated.
What's the best piece of advice you've been given?
Probably not advice, but rather a thought –– from Anatoly Osmolovsky. He said that passion is very important for art. In order to do it, you have to have this strange passion — love that crosses healthy boundaries.
What role does the artist have in society?
It seems to me that the artist's mission is to create a kind of refraction of our reality and to transmit it, so that we can look at our society from the outside.
Art is a statement of the world in which our society lives, through a very subjective prism, but at the same time, very global processes can be viewed through this very subjective prism.
The artist, as an individual, reflects or refracts everything around him through his identity, from the small private to global processes (like global warming)
That said, I think it's bad for the artist right now to please the news agenda and try to reflect socially trendy problems. The problems must be real, and it must be connected to his identity.
Is there anything you dislike about the art world?
Despite the progressiveness of all the processes, I think museums and large institutions still don't work with contemporary movements, but deploy more conventional things.
I see a problem with the fact that it is still difficult to buy and sell art that is not in the realm of the canvas, but which is more complex and comprehensive in scope. Collectors still have some doubts about buying such art.
Favorite or most inspirational place?
I consider myself a fairly adaptive person, but I am often inspired by interesting urban landscapes. But there is no specific place.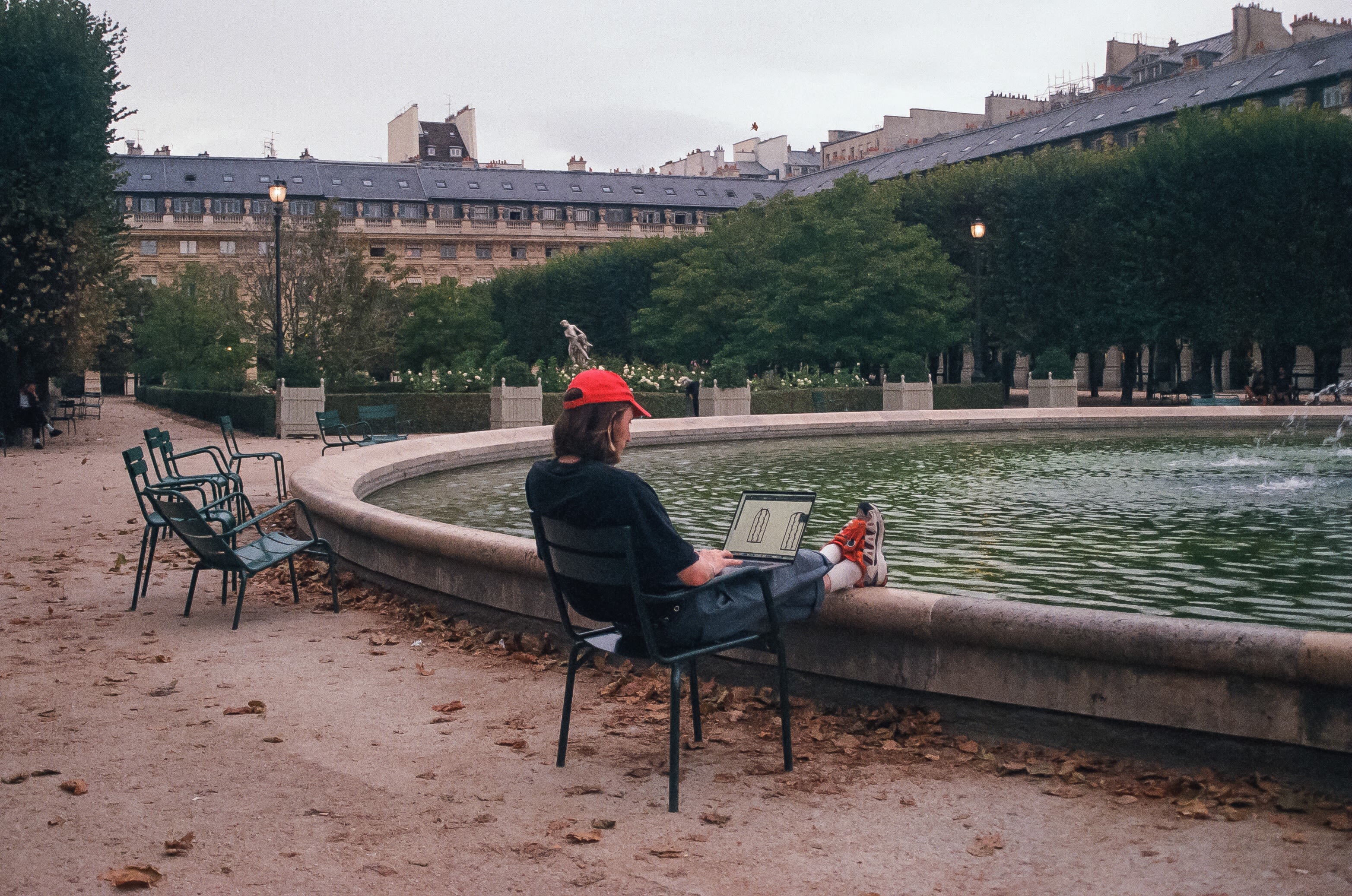 Which artists have played a role in influencing your style?
At the earliest stages I was affected by the artists from Voronezh - Vanya Gorshkov and Arseny Zhilyaev, their personalities, their approaches to work.
In terms of working with digital images - Katya Novichkova. Monika Sosnovskaya, who works with ruined structures, post-Soviet architecture. Nowadays I like to follow Paul Barsch, Sasha Lemisch and a few others. I follow what Tired Mass publishes - their selection is the closest to what I do.
Could you recommend any music/book/film you`ve been listening/reading/watching lately?
I really liked John Seabrook's book, "Marketing Culture and the culture of Marketing". In the book he explores sociological patterns. I like to ponder how the different strata in our society, the different subcultures, are intertwined. Although there used to be only high culture and low culture, now it's all mixed up.
I find it important and interesting to study the processes in society. Lately I've been listening to Crystal castles - electronic music with female vocals - very close to a witch house and mysterious.