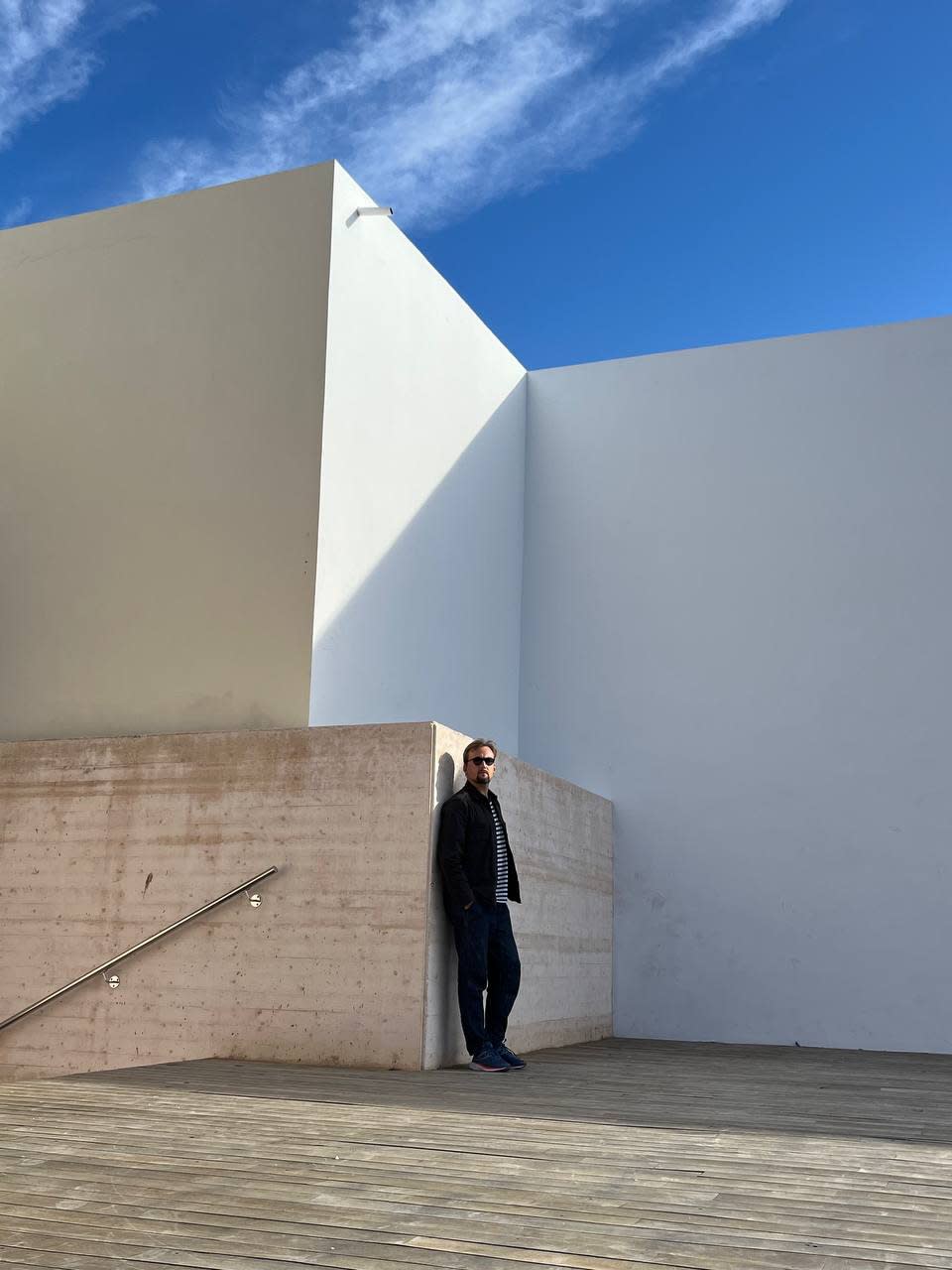 Where are you now and how are you spending your days?
I`m in Paphos, Cyprus. I'm trying to adapt to a new place. I walk a lot, listen to music, and read.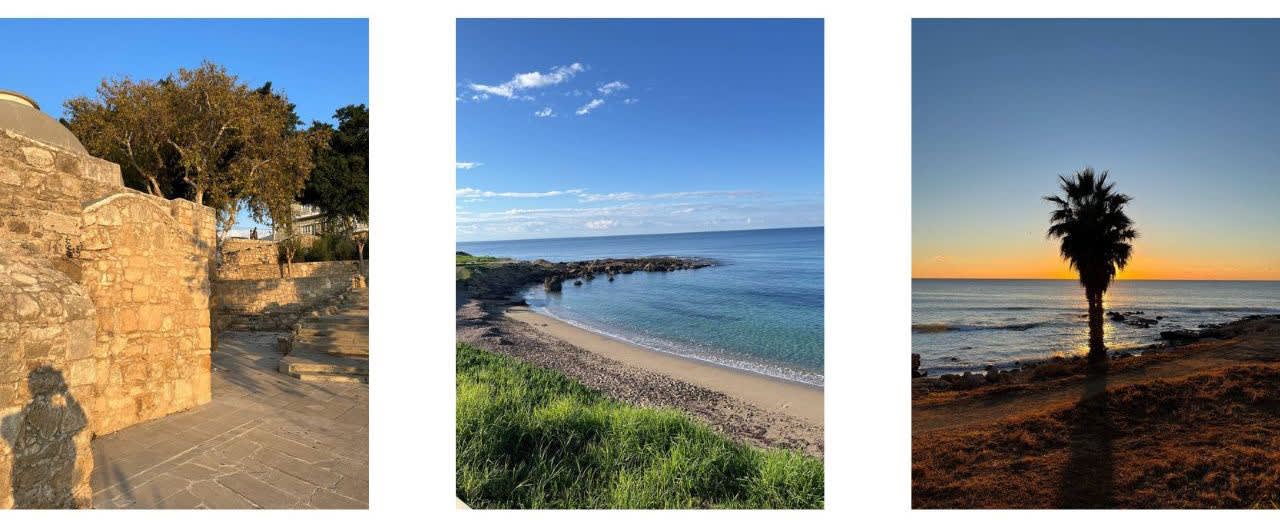 Tell us about the Frame of Sorrow project in our vitrines
It's important for me to work in series, to develop a certain theme, color or context as long as they are relevant to me. I have been working on the last theme for about a year and these works for "Frame of Sorrow" (exhibition) are part of this series. In the Triumph solo project (solo exhibition by Anton held in Triumph gallery in Moscow in November 2022), I worked more in a "painting" format. In Voskhod this painting became a total, filling the vitrines with imagery. The vitrine itself is reminiscent of the shape of a reliquary, and inside something inaccessible to touch. Thinking about how to deal with the "vitrine".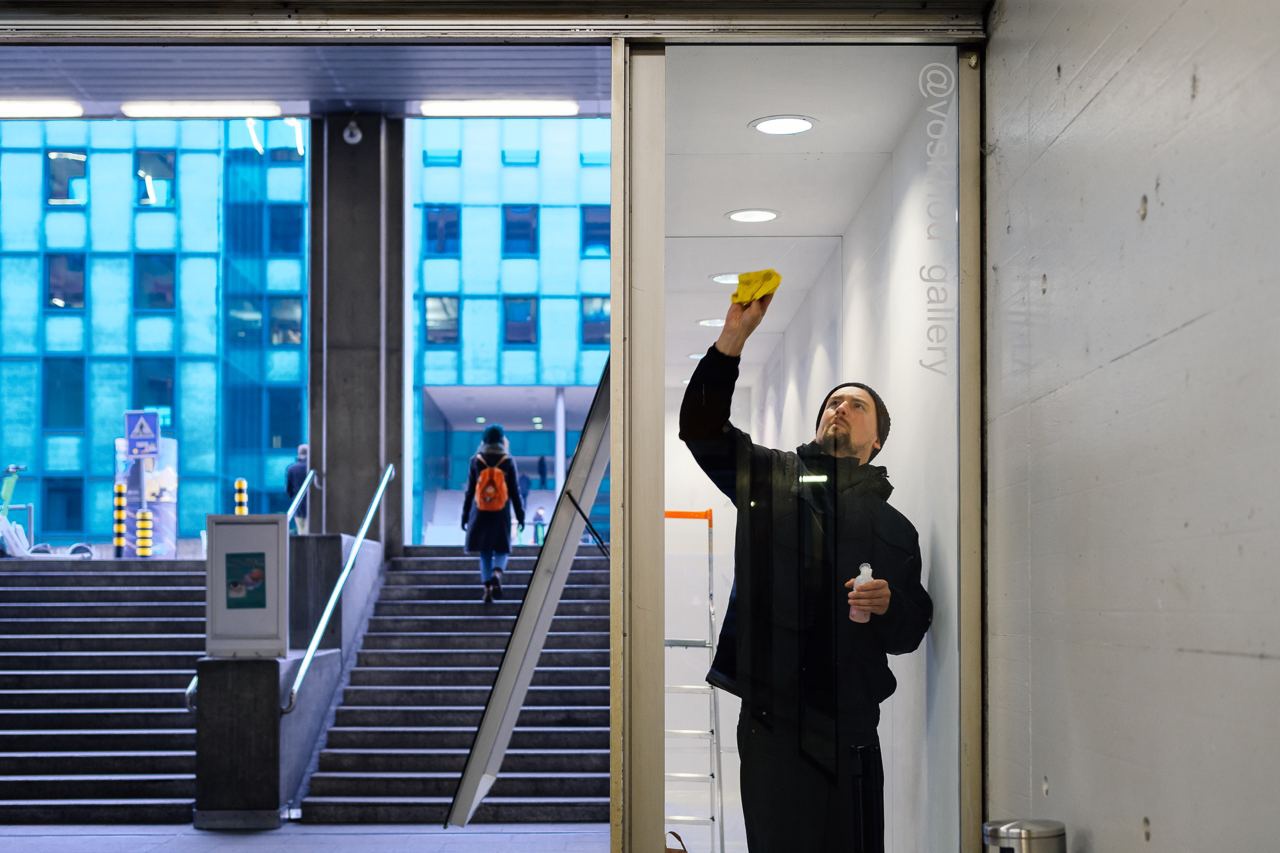 I realized that this effect of the frame should be sharpened, absurdized, and added to the grotesque. Inside, a mural depicting "another layer" but like on the canvases this frame is disconnected and cannot contain the background. The problems of figure and background, their relationship and contextual substitution seem relevant to me in connection with the themes of "post-truth", " fakenews" and other total doubts. The big frame in which I think we all find ourselves is the frame of grief and doubt. I want to work with these themes through imagery, using "simple" tools, without overloading the emotional field, without any manipulation of feelings. Working with the vitrine was special for me because of the site-specific nature of the format. The possibility of interacting with the context, with the environment and at the same time the accessibility of the exposition are the main features of the project.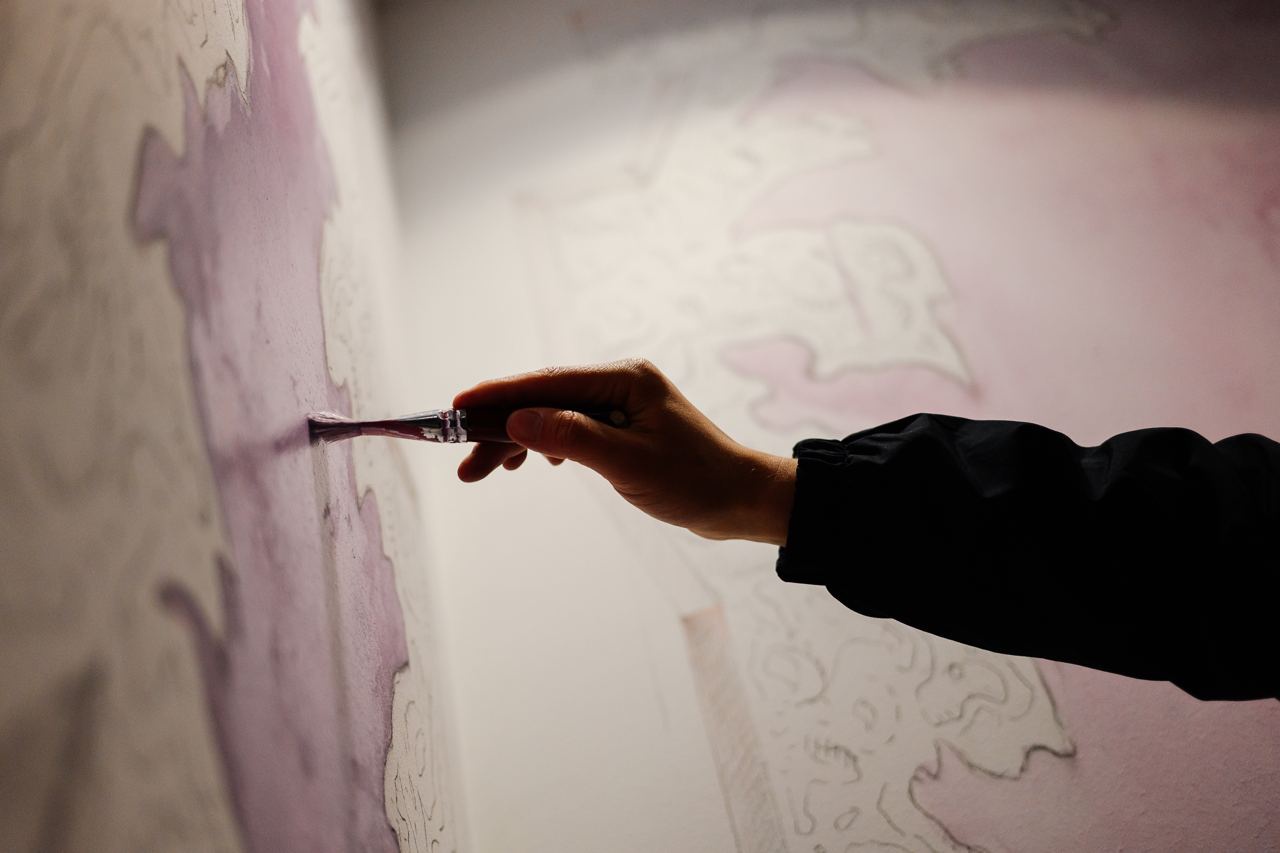 What do you think of the format of the showcases and how was the preparation?
It's very challenging to use vitrines since their very form is very store-like. It seems that whatever you make there, it will be a "window dressing" and an attempt to sell what's inside. But at the same time, the vitrines and the surroundings were the starting point. In this technogenic world with right angles and rationality, I wanted to make a jump through the looking-glass by using a filler image inside of this vitrine case. It is close to the idea of a complete, monumental mural creating a different space - very inspired by the paintings of Jean Cocteau in the Chapel of the Fishermen of Saint-Pierre. In the process there were many sketches and different versions with objects, but in the end, I settled on murals and canvases.
What were your impressions of the opening?
I was surprised that so many people came) The atmosphere was very warm despite the cold. Thanks to the team and everyone who supported, after three days of installation that was difficult, for me it was important. Also, the fact that everyone can see the exhibition 24/7 is certainly cool.
You've hardly seen anything in Basel - but have you managed to build up some impressions?
Basel and Zurich seemed very rational cities - where everything "works as it should" - sometimes it's even discouraging, you want a little chaos). Unfortunately I did not have time to bypass all the points on the map, which I had planned, but I hope to return more than once.
What's next? Are you already thinking about new projects?
Right now it's extremely difficult to plan anything. I decided not to paint for a month. Now a month has passed and I already know exactly what I will be working on next. I don't have any specific exhibition projects yet, but I will continue to work on those topics that interest me, like abstract still life and color conceptualization. I plan to experiment with the technology of painting and the use of traditional materials - tempera and mineral pigments. As soon as possible I will continue working with ceramics in the form of vases and ceramic painting in relief.
ANTON KUSHAEV – FRAME OF SORROW, BASEL 2022-2023 from anndoing on Vimeo.